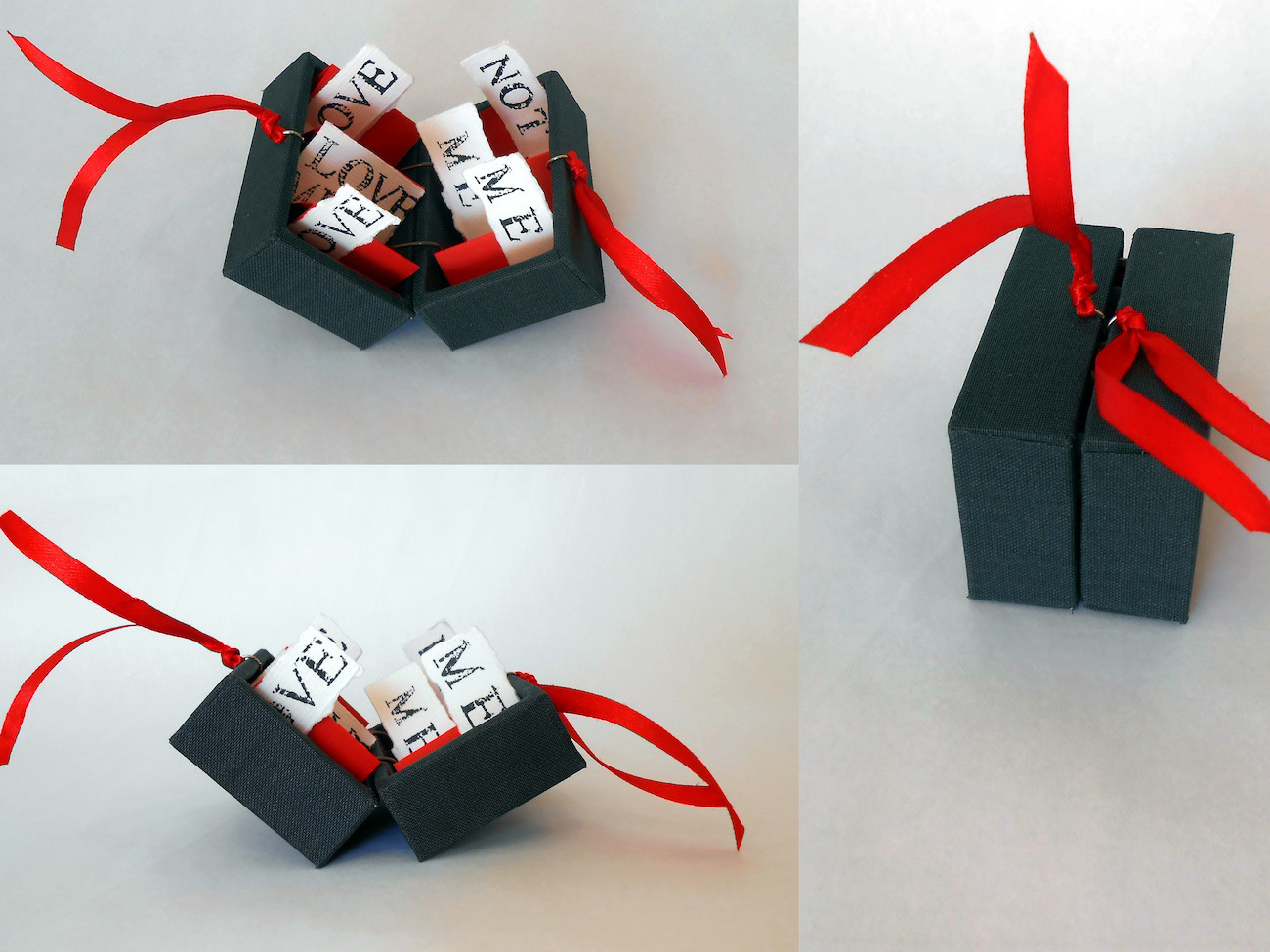 "Love me.Love me not" 2014
Gabriela Irigoyen
9 X 7 cm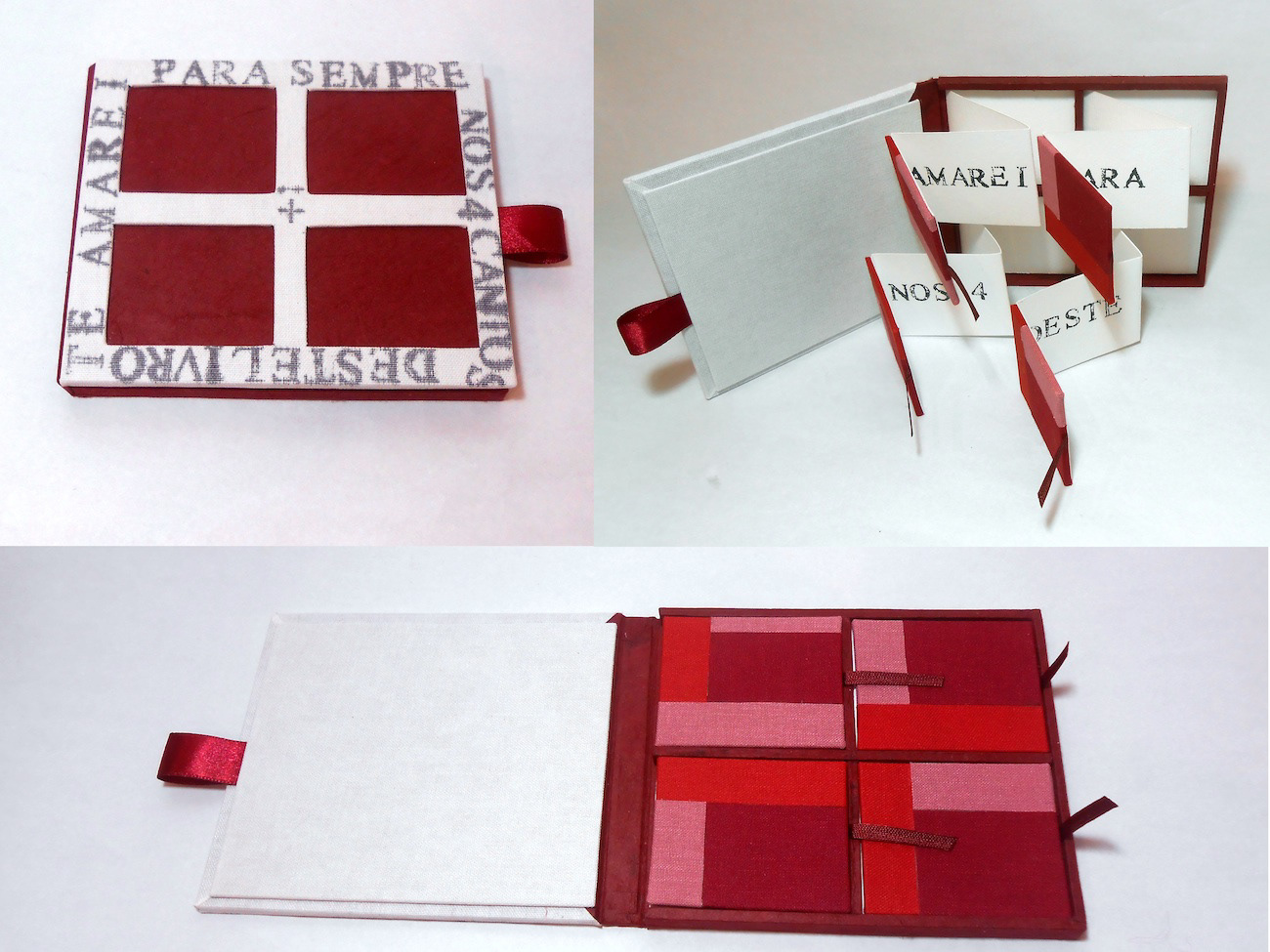 "Te amarei para sempre nos 4cantos deste livro."
Gabriela Irigoyen 2014
Dimensões:
11 X 12,5cm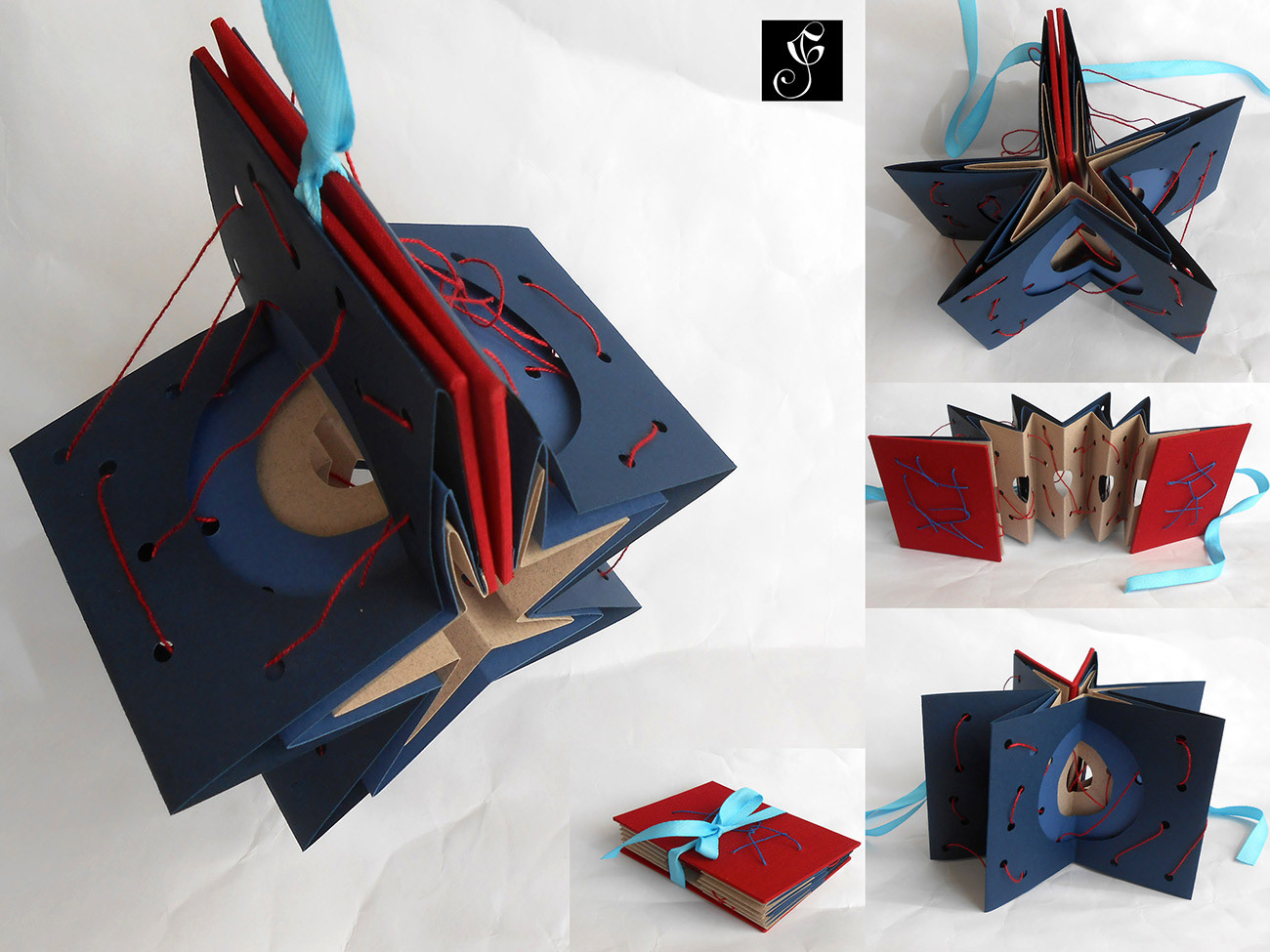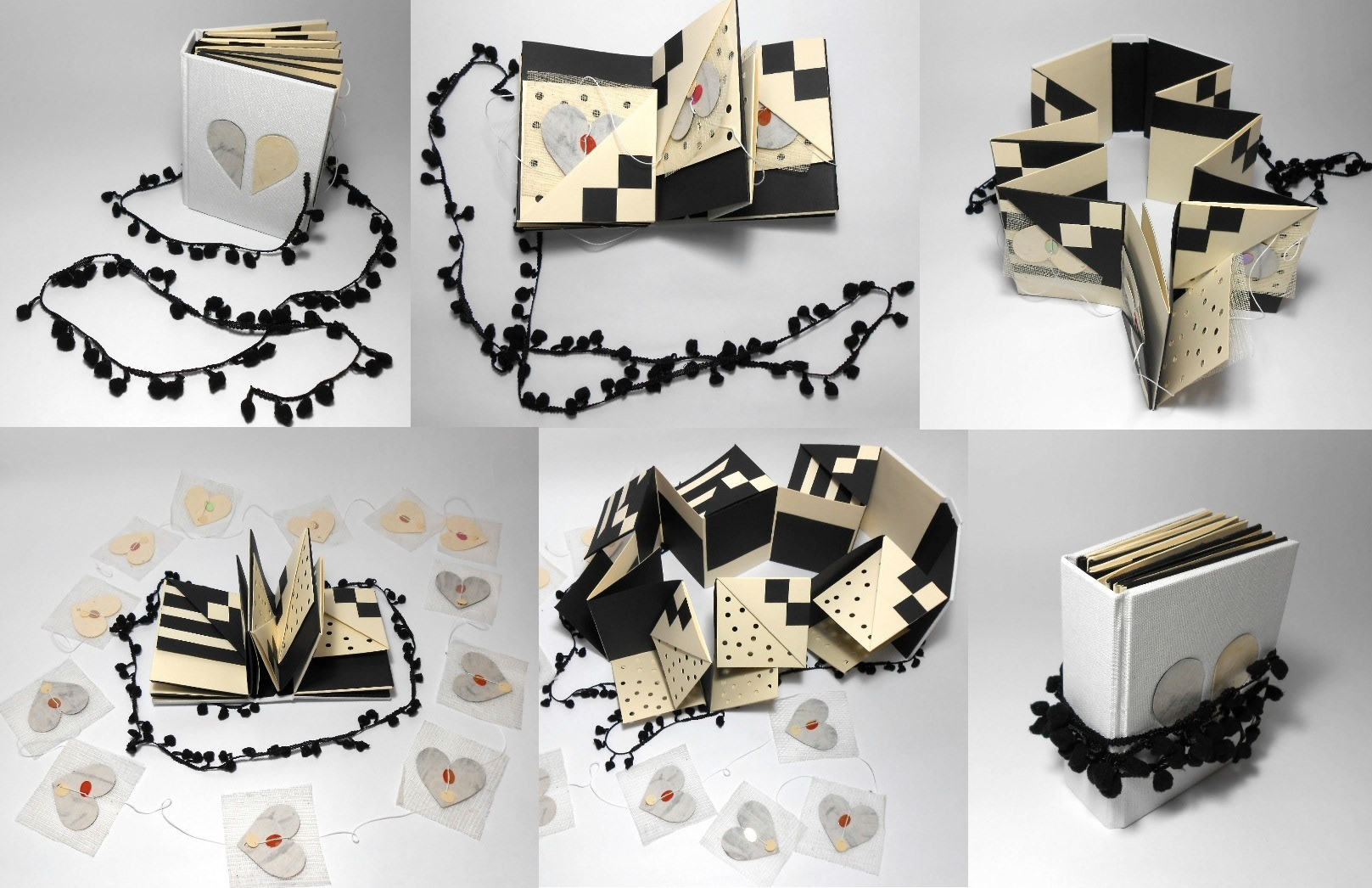 "A história da Colombina, do Pierrô e do Arlequim"
Gabriela Irigoyen
Dimensões:
9 X 11 cm (fechado)
9 X 58 cm ( aberto)
"The story of Columbine, Pierrot and Harlequin"
Gabriela Irigoyen
Dimensions:
9 X 11cm (closed)
9 X 58 cm (open)
O Carnaval acabou mas a inspiração continua...
Carnival is over but inspiration remains...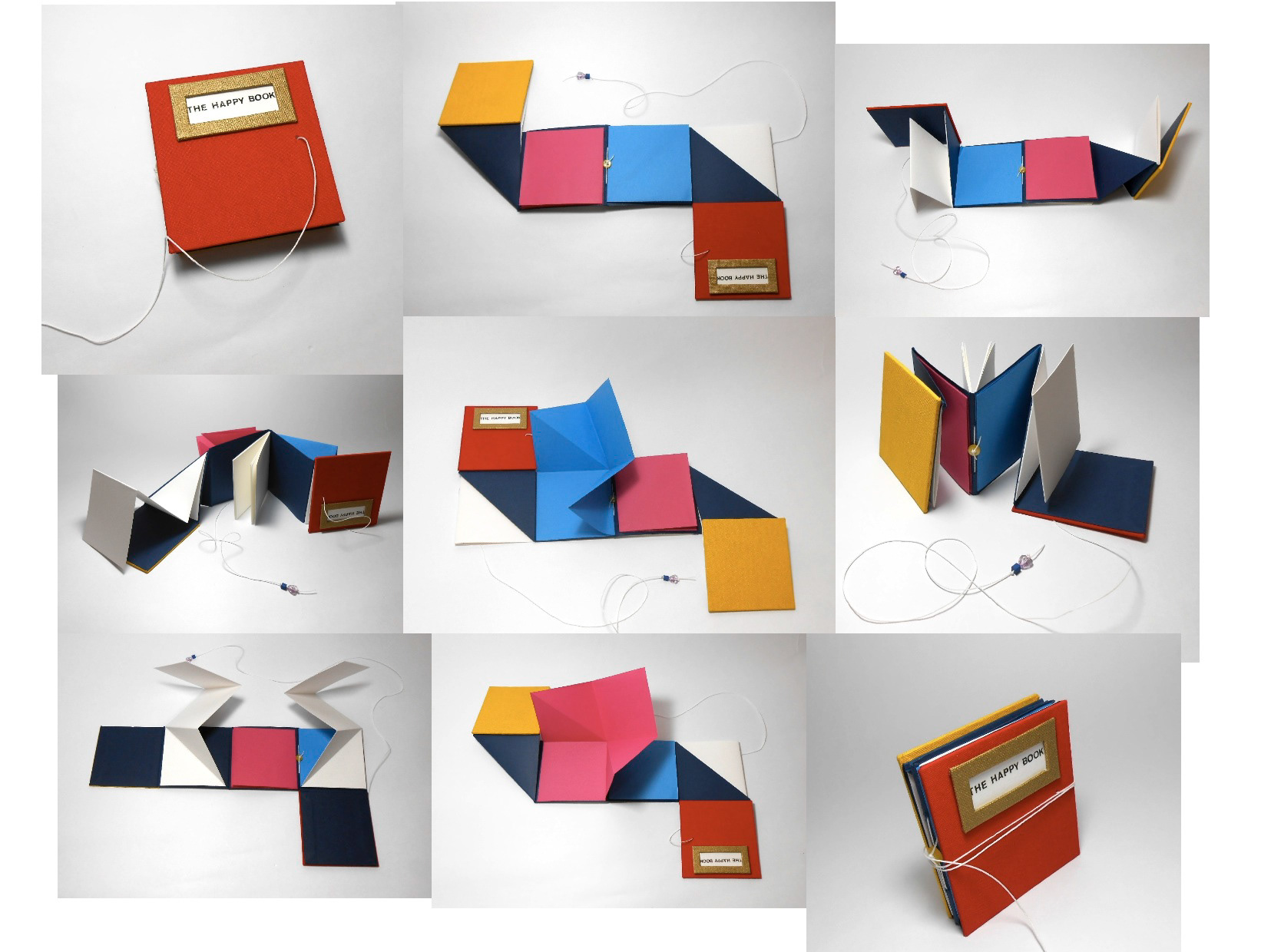 "The happy book"
Gabriela Irigoyen
Dimensões/ Dimensions:
7,5 X 8 cm (fechado/closed)
39,5 X 16cm (aberto/open
Gabriela Irigoyen

Dimensões/dimensions
Aberto/open
40,5 cm X 8,5cm
Fechado/closed
4,5cm X 8,5cm
O amor é dourado e amarelo...
Love is golden and yellow...
"Livro Talismã contra a inveja e mau-olhado /Lucky Charm Book against envy and green eye"
Gabriela irigoyen
Dimensões/dimensions:
fechado/closed 10cm X 15cm
aberto/open: 30,5cm X 21cm
I've been working on a book of invented prayers for an year now. This prayer about envy was so strong that I had to create a book only for it, and it resulted to be a lucky charm against envy and green eye! I don't believe in such things, but I believe that some people overwhelmed by envy have a strong capacity to destroy things instead of creating things. Let's always remember of the good things we have inside and the power we have to create beautiful and good things for our own lives!
Trabalho em um livro de orações inventadas há um ano. esta oração foi tão forte que ela exigiu um livro só pra ela, e acbou se tornando um livro talismã contra a inveja e o mau-olhado! Eu não acredito nessas coisas mas acredito que as pessoas tomadas pela inveja têm uma forte capacidade de destruir as coisas em lugar de construir coisas. Vamos sempre lembrar das coisas boas que temos dentro de nós e da capacidade que temos de criar coisas lindas e boas para nossas próprias vidas!
"Cuando sueño con Libros y Poesia...
When I dream about Books and Poems..."
Gabriela Irigoyen
Dimensiones/dimensions
30 X 11,5 cm (abierto/ open)
8 X 11,5 cm (cerrado/closed)
Inspired by the great poet Pablo Neruda. The envelopes contain small pieces of his poems.
Inspirada pelo grande poeta Pablo Neruda. Os envelopes contém pequenos trechos de seus poemas.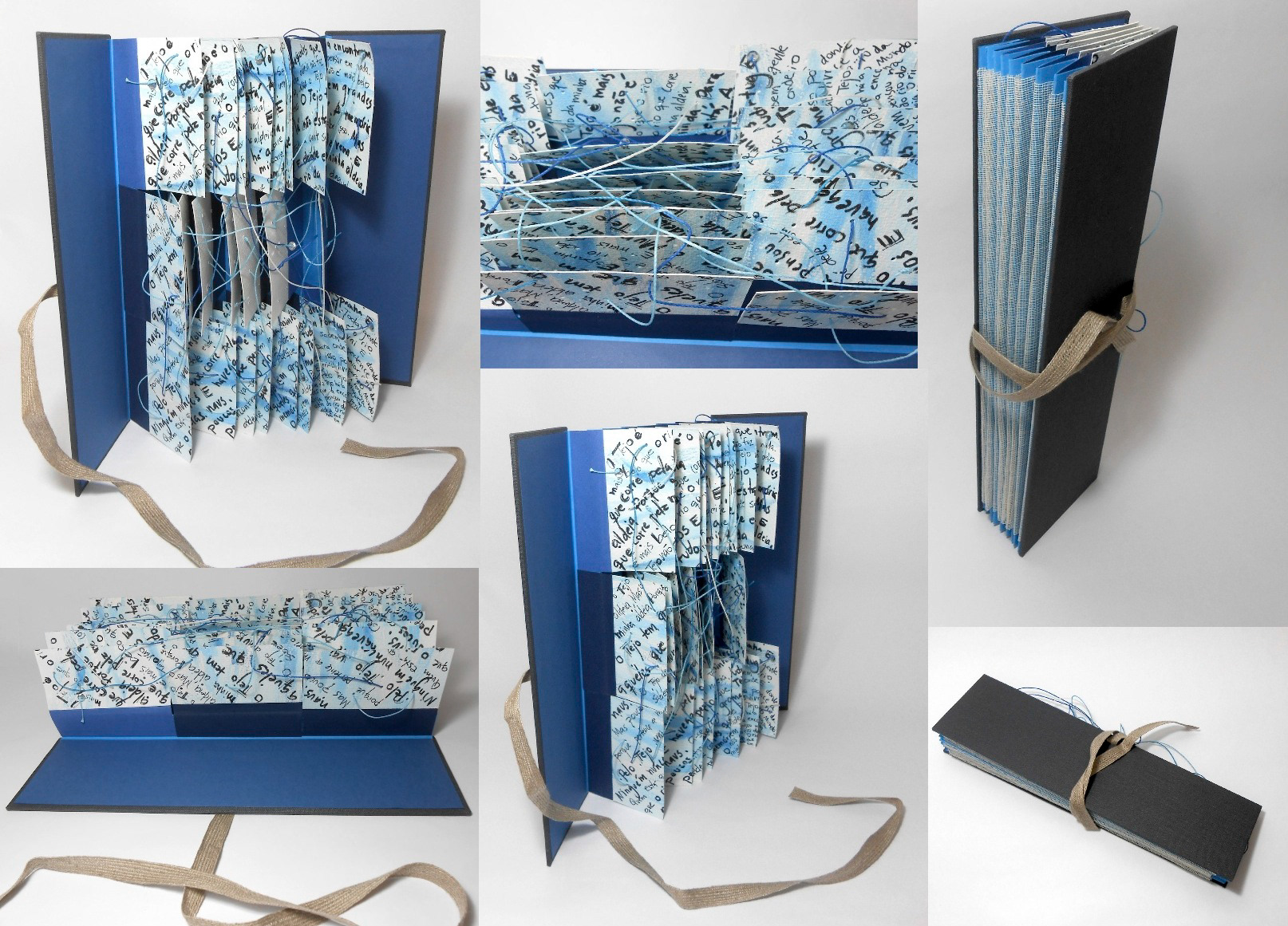 "O rio que nasceu em mim" / "The river that was born in me"
Gabriela Irigoyen
30,5 cm X 11cm (fechado/closed)
30,5 cm X 40 cm ( aberto/open)
Private collection
Poesia/Poem
"O Rio Tejo" de Alberto Caeiro (Fernando Pessoa)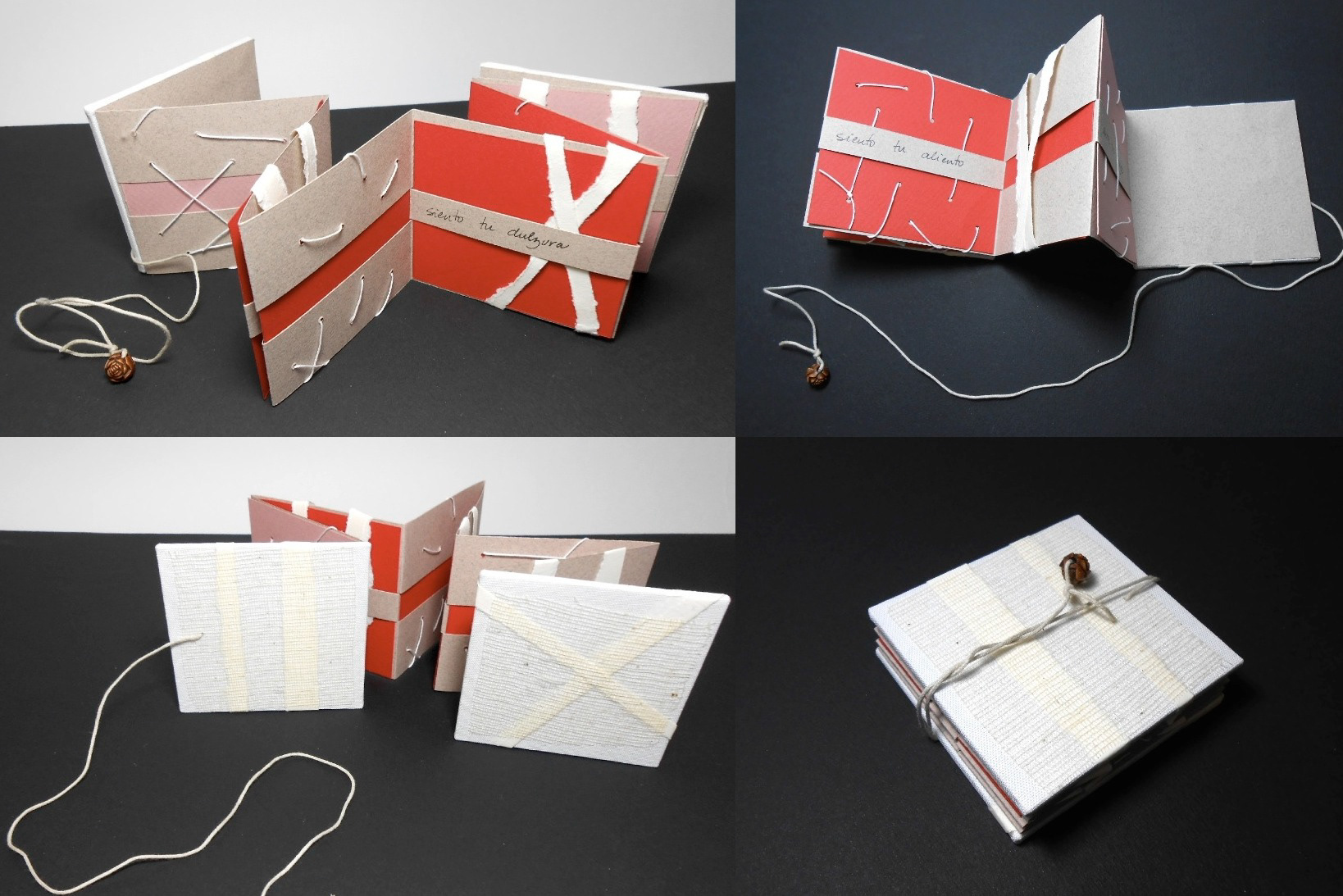 Gabriela Irigoyen
8 cm X 7,5 cm (fechado/closed)
64 cm X 7,5 cm (aberto/open)

"Entre tus brazos"
Entre tus brazos
siento tu calor,
siento tu aliento,
siento tu dulzura,
siento vivo tu corazón;
quiero vivir entre tus brazos…"
Gabriela Irigoyen